#LifeAfter by Bernice L. McFadden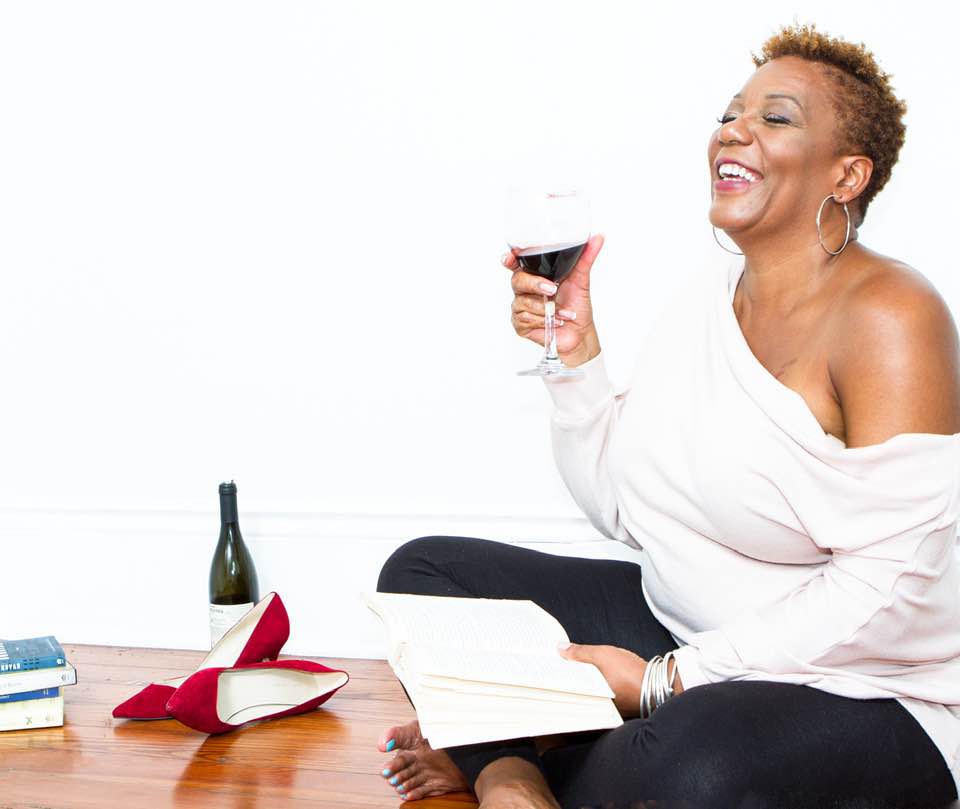 In 2008, the writing was on the wall that things in my life were about to change and not for the better. The stock market had crashed, taking sixty percent of my retirement money right along with it. To make matters worse - I was out of not one, but two writing jobs. My daughter was in her second year of college, I had a car note, two homes – which of course meant two mortgage payments and a manuscript that no one seemed to want to publish. Oh yeah, and I had no income.

It would take a book to accurately convey how I made it though that dark period of my life. For brevity sake, I will say this: for years, God had been walking a plethora of good, kind and generous people into my life. That combined with my faith and prayer – saw me through.

At the end of 2012, I sold my Brooklyn home and set off on a journey of renewal and rediscovery which I happily refer to as #LifeAfter. People always ask, what does #LifeAfter mean? What it represents for me is my life after fear and loss. Between 2009 and 2012 I was so afraid of losing everything I had worked so hard to accumulate, that it nearly drove me insane. After much meditation, tantrums and tears, I came to the realization that holding on to a life that no longer wanted me was affecting my emotional, physical and mental health.
So, I turned in my car, sold my house, threw caution to the wind and set out to rediscover myself. Some folks climbing out of trauma crave stability and solace, but I have a roaming spirit and so the best medicine for me has always been escape. A few weeks after I closed on the sale of my home, I was on a plane. In three years I've managed to wander as far away as Australia and as close to home as Canada. The thing that I learned while collecting all of those precious air miles, was that the world is indeed round and so is life.
What the old people say is true: God doesn't close a door without opening a window. Being forced to let go of possessions I believed I couldn't live without, was the best thing that happened to me because now I have less "stuff" and more joy and happiness in my life than I have had in a very long time.

My #LifeAfter has been amazing and as the late great, Ms. Maya Angelou liked to say: "I wouldn't take nothing for my journey now." I'm looking forward to seeing what #50Forward will bring!


Follow Bernice L. McFadden on Facebook: https://www.facebook.com/bernice.mcfadden
Photo Credit: Makeda Miller, Makeda's Photography
---
NEW UPDATE TO THE #LIFEAFTER SAGE 12/12/12 - 12/12/18 #IMSTILLHERE

Six years ago today I sold my house, placed my belongings in storage and set out on a journey that would include cutting off my locs..traveling to several countries, completing my MFA in creative writing, becoming a professor of creative writing and publishing two novels.

I started this journey soaked in heartbreak. I started this journey obsessed with all I had loss... and if I may be honest, it's taken six years to shift my focus from obsessing over loss to celebrating all that I have gained. And I'm not talking about material or monetary gains. I'm taking about self-awareness and rediscovery.

If I am to be completely transparent - the unraveling of my old life really began in 2008... so it's been a decade of upheaval and reorganization. I feel a seismic change heading my way - but unlike the one that occurred in 2008 - this one feels warm and fuzzy. I'm ready. I'm so ready....#ImStillHere
---
Praise Song for the Butterflies


by Bernice L. McFadden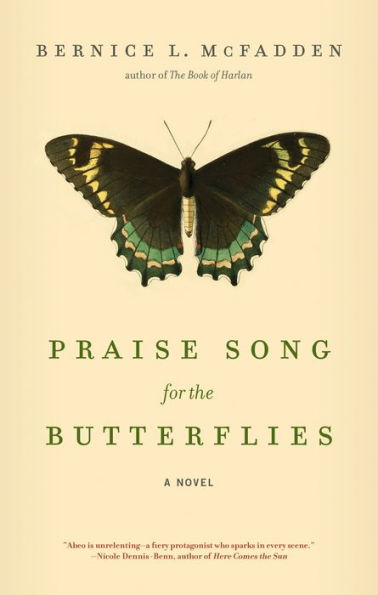 Abeo Kata lives a comfortable, happy life in West Africa as the privileged nine-year-old daughter of a government employee and stay-at-home mother. But when the Katas' idyllic lifestyle takes a turn for the worse, Abeo's father, following his mother's advice, places the girl in a religious shrine, hoping that the sacrifice of his daughter will serve as atonement for the crimes of his ancestors. Unspeakable acts befall Abeo for the fifteen years she is held in the shrine. When she is finally rescued, broken and battered, she must struggle to overcome her past, endure the revelation of family secrets, and learn to trust and love again.
In the tradition of Chris Cleave's Little Bee, this novel is a contemporary story that offers an eye-opening account of the practice of ritual servitude in West Africa. Spanning decades and two continents, Praise Song for the Butterflies will break your heart and then heal it.
Exclusive Excerpt: 'Praise Song for the Butterflies'
One of Book Marks Best Reviewed Books of the Week, August 31, 2018
Included in Entropy Magazine's August/September Small Press Releases roundup
Included in BookRiot's "22 Upcoming Releases by Authors of Color Featured at BEA"
"McFadden, writer of great, imaginative novels for years now (including Sugar and Gathering of Waters), is back with one of her best yet. Exploring ritual sacrifice in contemporary West Africa, Praise Song offers a fascinating, painful glimpse into a world beyond America's shores, filled with tragedy and love and hope."
"Perhaps one of the best books of the year, Praise Song for the Butterflies is a stunning, brief portrait that humanizes the plight of those in ritual servitude. It's a fantastic work from a gifted author."
"A fictional West African country is the setting for Bernice L. McFadden's latest work, Praise Song for the Butterflies. Here we meet Abeo Kata, a 9-year-old girl who is ripped from her privileged lifestyle when her father forces her to become a slave in a religious sect. Rescued after 15 years, Abeo struggles to overcome dark family secrets while learning to love again."
"Bernice L. McFadden's novel Praise Song for the Butterflies has received great reviews and will be published today. The book centers on Abeo Kata, the privileged daughter of a government employee and a stay-at-home mother in West Africa whose happy life changes dramatically after she's placed in a shrine as an offering. Fifteen years later, Abeo is finally rescued and must learn to move beyond her traumatic past."
"McFadden crafts a compassionate, unforgettable story of loss and redemption."
"Recent favorites [at Mahogany Books in Washington, DC] include...award-winning novelist Bernice L. McFadden's forthcoming Praise Song for the Butterflies, about a nine-year-old West African girl sacrificed into religious servitude."
"The novel has a timeless quality; McFadden is a master of taking you to another time and place. In doing so, she raises questions surrounding the nature of memory, what we allow to thrive, and what we determine to execute...McFadden brings the sweeping drama of her earlier works--The Book of Harlan, Glorious, Gathering of Waters--into this small book, and reminds me of the gentle fierceness of Edwidge Danticat's writing."
—

Los Angeles Review of Books
"Praise Song for the Butterflies is written like a fable--one of devastation, but triumph, too. Bernice L. McFadden's novel sheds light on the long practice of trokosi, ritual servitude to priests."
"Bernice L. McFadden is a writer who needs more credit. In her latest novel, she discusses the trokosi, who are slave girls in Africa handed over to a 'priest' in order to clear their families of bad luck. We follow Abeo Kata and see how she deals with her unfortunate fate. Even while writing about a seemingly hopeless situation, McFadden restores our faith by showing how there is life after hardship and forgiveness."
—

Politics & Prose, staff pick
"Bernice McFadden turns her keen eye to the subject of ritualistic slavery in West Africa...McFadden weaves past and present times to build Abeo's story, including the stories of her ancestors, which are crucial to understanding her father's actions. McFadden's writing is strongest in these moments, building a complicated and nuanced web of tales that reveal religious customs and cultural beliefs of a time and place that is both modern and yet rooted in the traditions of its past...In the moments of brilliance, it is Abeo who emerges most fully on the pages: a fierce, vibrant and complicated woman whose survival shapes not only her life, but the lives of those around her. At once a heartbreaking tale of violence and oppression and an uplifting story of hope and redemption, Praise Song for the Butterflies sheds light on the lasting legacy of ritual servitude in West Africa in way that is not easy to forget."
—Shelf Awareness for Readers
"Heartbreaking yet ultimately redeeming, this strong survivor's tale is told with unadorned prose and a well-paced plot. Abeo's story is compelling, but seeing how the adults in Abeo's life rationalize their betrayal is even more horrifically fascinating. Recommended, especially as an introduction to a lesser-known cultural practice that has become widely criminalized."
"Bernice McFadden's Praise Song for the Butterflies is a story about trauma and survival...Let me assure you: McFadden's writing is so gentle and internal; reading it doesn't feel like an exercise in masochism. Instead, it's a nuanced examination of heritage, family, secrets, and resilience. Get your copy now."
"Praise Song for the Butterflies is a heavy and stirring book about the violence inflicted on girls--and the revenge that some of them are able to enact."
"Bernice L. McFadden's tenth novel follows a West African woman's recovery after she escapes the temple where she was forced into 15 years of ritual servitude."
"Abeo Kata's comfortable life as a West African child is violently cut short when, at nine years old, she is sacrificed to a shrine as atonement for her father's sins. After 15 years, she is finally rescued--battered, bruised and faced with the seemingly insurmountable task of rejoining a world (and a family) that left her behind."
"Since Bernice L. McFadden published her debut novel, Sugar, in 2001, she has taken up the mantle of not only singing a Black woman's song, but also digging up our histories and putting them on the pages of 12 books."
"An inspiring and provocative fictional treatment of a very real problem."
--The New Orleans Advocate
"On the heels of her American Book Award- and NAACP Image Award-winning novel The Book of Harlan, McFadden's 10th novel, Praise Song for the Butterflies, gives us the story of Abeo, a privileged 9-year-old girl in West Africa who is sacrificed by her family into a brutal life of ritual servitude to atone for the father's sins. Fifteen years later, Abeo is freed and must learn how to heal and live again. A difficult story that, according to Kirkus, McFadden takes on with 'riveting prose' that 'keeps the reader turning pages.'"
Bernice L. McFadden is the author of nine critically acclaimed novels including Sugar, Loving Donovan, Nowhere Is a Place, The Warmest December, Gathering of Waters (a New York Times Editors' Choice and one of the 100 Notable Books of 2012), Glorious, and The Book of Harlan (winner of a 2017 American Book Award and the NAACP Image Award for Outstanding Literary Work, Fiction). She is a four-time Hurston/Wright Legacy Award finalist, as well as the recipient of three awards from the BCALA.
Purchase Praise Song for the Butterflies
https://www.amazon.com/Praise-Song-Butterflies-Bernice-McFadden/dp/1617756261

---
Loving Donovan by Bernice L. McFadden
A long-awaited reissue of this deeply thoughtful novel about hope, forgiveness, and the cost of loving Donovan, a complex man with a shattered history.

The first section of McFadden's unconventional love story belongs to Campbell. Despite being born to a brokenhearted mother and a faithless father, Campbell still believes in the power of love . . . if she can ever find it. Living in the same neighborhood, but unknown to Campbell until a chance meeting brings them together, is Donovan, the "little man" of a shattered home—a family torn apart by anger and bitterness.

In the face of daunting obstacles, Donovan dreams of someday marrying, raising a family, and playing in the NBA. But deep inside, Campbell and Donovan live with the histories that have shaped their lives. What they discover—together and apart—forms the basis of this compelling, sensual, and surprising novel.

What people are saying…

"Bernice L. McFadden is one of the best contemporary literary writers out there today . . . Her brilliance, her talent as a novelist, is the very life she breathes into all of her characters." —Terry McMillan, from the Introduction


"A two-time Hurston/Wright Legacy Award finalist also twice honored by the Black Caucus of the American Library Association, McFadden presents a love story starring Campbell and Donovan—both from shattered homes, both still hopeful, and both shaped more by history than they can imagine. Don't miss."
—Library Journal Prepub Alert


"Loving Donovan firmly establishes McFadden among the ranks of those few writers of whom you constantly beg for more."
—Black Issues Book Review

"McFadden is clearly adept in keeping the reader entertained, captivated, and on our toes to try to figure out what's going to happen next. The rich characters, life situations, and language all wrapped up in such a small book and saying so much is a feat."
—Brown Girl Reading


Purchase Loving Donovan by Bernice L. McFadden
http://amzn.com/1617753181
---
The Book of Harlan by Bernice L. McFadden


The Book of Harlan opens with the courtship of Harlan's parents and his 1917 birth in Macon, Georgia. After his prominent minister grandfather dies, Harlan and his parents move to Harlem, where he becomes a musician. Soon, Harlan and his best friend, trumpeter Lizard Robbins, are lured across the Atlantic Ocean to perform at a popular cabaret in the Parisian enclave of Montmartre--affectionately referred to as "The Harlem of Paris" by black American musicians.

When the City of Light falls under Nazi occupation, Harlan and Lizard are thrown into Buchenwald, the notorious concentration camp in Weimar, Germany. The experience irreparably changes the course of Harlan's life. Based on exhaustive research and told in McFadden's mesmeric prose, The Book of Harlan skillfully blends the stories of McFadden's familial ancestors with those of real and imagined characters.


Bernice L. McFadden is the author of nine critically acclaimed novels including Sugar, Loving Donovan, Gathering of Waters (a New York Times Editors' Choice and one of the 100 Notable Books of 2012), and Glorious, which was featured in O, The Oprah Magazine and was a finalist for the NAACP Image Award. She is a three-time Hurston/Wright Legacy Award finalist, as well as the recipient of three awards from the BCALA. McFadden lives in Brooklyn, New York.


Purchase The Book of Harlan by Bernice L. McFadden
http://amzn.com/1617754455
---
Pearl Page: Audio Postcard for Bookclubs
$79.00 Per Campaign, pay here.

Thank you for listening to this fantastic book preview! This audio-postcard presentation was created by Ella Curry of EDC Creations Creations Media Group. We offer the best in book publishing publicity! Visit the main EDC Creations website today to explore the many services we offer small business owners, event planners, authors and publishers at: http://www.edc-creations.com/publicity.htm We have several packages that will take your products to the top!

Create a Pearl Page Like This One in Minutes! Got a ebook or a new printed book...let us tell the world it's available! Reserve your own personal audio book preview page today and your Pearl Page will be ready for syndication in 3-5 days! Let us share your message with our database for the next 3 months. The bookcover (with link to bookseller) is showcased on Black Pearls Magazine front page sidebar for 3 months too.


Turn your speakers on and click the links. View samples of our various types Pearl Pages:

PP 1, PP 2, PP 3, PP 4 and PP 5

Pearl Pages are emailed to more than 165,000 readers of the EDC Creations newsletter, played on BAN Radio Show 3 times in 3 months and promoted via our mobile bookclub. View here. What a way to share your audio-visual introduction with readers! Fee: $79.00 for complete webpage and audio. Make all payments at the EDC Creations Payment Center, go here today. We look forward to sharing your information with our network! Ella will email instructions within 24-48 hours.