Passport Wife by Terri D.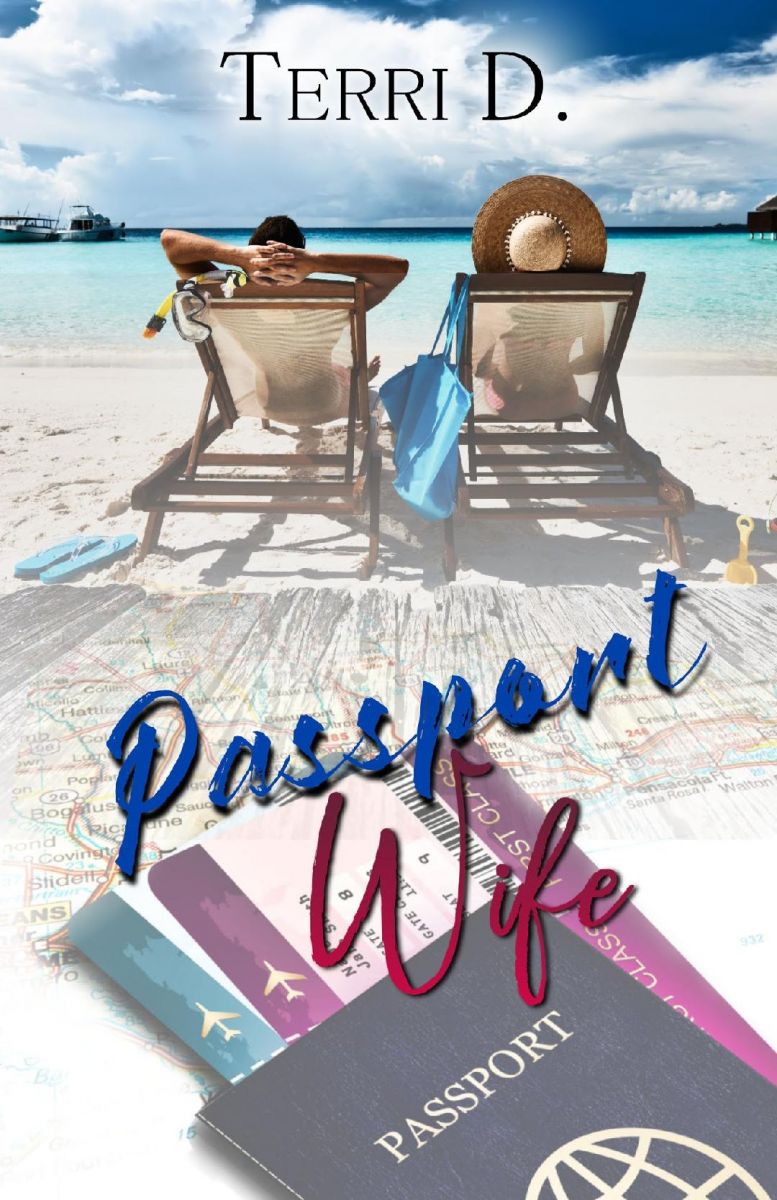 Passport Wife takes you beyond the fairy tale behind the scenes straight to my journals. Here is my story about how when I stopped looking for it love found me. It's been quite the journey and all along I've been asking myself how did I end up here?
"I think we spend too much time trying to understand love. The who, what, when and where of it. Trying to put it into categories or a box so that it can make sense. Well the reality is that love means something different to everyone. No two people describe it the same way. It feels different and It affects us all differently. I do not have all the answers so this isn't a book to tell you how to find love. It's just my story about how when I stopped looking love found me." –Terri D.
Book Review from iTunes by Sweet Lump
Passport Wife restores the hope of romantic true love. The author allows personal glimpses at her inner struggle and continues fear of the reality of what is unfolding but with determination to stay in the moment. According to Tennyson "Tis better to have loved and lost than never to have loved at all."
Excerpt: Passport Wife by Terri D.
For most of my life I have had a very different perspective on love. I've always felt things very deeply, not like a physic just very strong feelings about love and good vs bad. The word love is a very powerful word. Saying it and hearing it evokes so many emotions. How a person responds to those words depends on the person saying it and who is receiving it. The circumstances around those words being uttered also plays a major part in how the message is received. It's also become a very diluted word since we so often use it to describe how fond we are of things like food, "I love pizza" or "I love sweets."
I've always been able to tell within minutes of meeting someone or being in their presence what type of vibe I received from them. Again, not physic but I've always been drawn to those who needed something. This explains many of my romantic relationships but I'm not ready to go there just yet. When I say love, I'm not talking about romantic love, I'm talking about all of it. Love for yourself, other people in general; from the stranger on the street, your acquaintances and your closest and most intimate relationships.
For as long as I can remember, or at least ever since my mother took me to see the movie Endless Love when I was an impressionable teenager, I have sought love. I craved loved from my father which I never really felt and since I had daddy issues, I sought love from men in general. After two failed marriages and many failed relationships, I found myself alone and resigned to the fact that this was going to be my fate. I was no longer looking for love from outside of myself just focusing on showing love to others in my everyday life. I've believed for a very long time that everything begins and ends with love. Some of my favorite Bible verses that express love are noted below.
1 John 4:8 God is love.
John 3:16 For God so loved the world that he gave his one and only son, that whoever believes in him shall not perish but have eternal life.
1 Corinthians 13:4-8 describes to us the Bible's definition of love. Love is patient, love is kind. It does not envy, it does not boast, it is not proud. It is not easily angered; it keeps no record of wrongs. Love does not delight in evil but rejoices with the truth. It always protects, always trust, always hopes, and always perseveres. Love never fails.
This is my story about how love found me when I wasn't looking for it.
© 2018 All rights reserved. Book excerpt reprinted by permission of the author, Terri D. Do not reproduce, copy or use without the author's written permission. This excerpt is used for promotional purposes only.
Purchase Passport Wife by Terri D.
Genre: Memoir /Relationships
---
Intimate Conversation with author Terri D.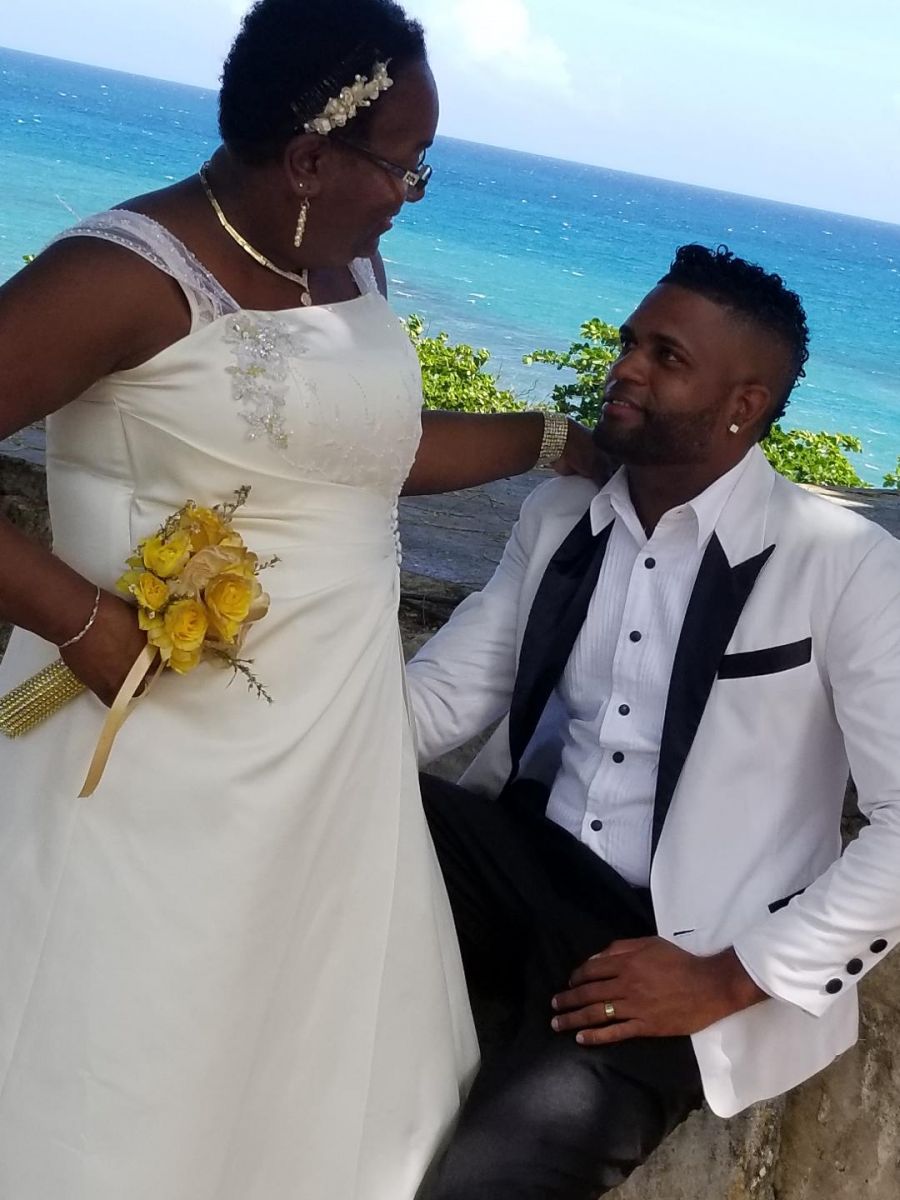 Terri D's three children have always been her inspiration to push to get to the next level. Terri D. writes as a way to express herself and to document her inner most feelings. Terri D. published her debut novel titled Yesterday's Lies in 2011. She has since released four more novels and had a poem published as a part of an Anthology of poems about love. Her sixth novel, Passport Wife is a memoir.
BPM: What made you want to become a writer?
I didn't aspire to be a writer it just sort of happened. I've always been an avid reader and one day I was reading a book, one of the twilight series I believe and an idea came to me. I put the book down and went to my computer and starting writing. I stayed up most of the night writing the thoughts that had popped into my mind. How long have you been writing? I've been writing as long as I can remember. As a little girl I kept dairies and as a woman I still keep journals to this day. I've also dabbled with poetry over the years.
BPM: How do you think you've evolved creatively?
Since my first novel was released in 2011 I have published a poem in an anthology. I have also written and produced two stage plays for my church. I also have a blog, Random Thoughts of Author Terri D. on Blogspot.
BPM: Do you view writing as a kind of spiritual practice?
Yes absolutely. Writing is very therapeutic for me, it's a place and time where I feel free to express my inner most thoughts which is sort of funny since I share my writing with the world through my blog and now my latest novel which is a memoir.
BPM: How has writing impacted your life?
I believe my writing has had a very positive impact on my life. It's given me a voice when I didn't have one. You see I used to be a singer. Music and singing was my passion. I loved singing in the church choir. A few years ago I had to have thyroid surgery and I actually lost my voice as a result of the surgery. I lost my speaking voice for several weeks and it took over a year and a half for my singing voice to come back. During this time I wrote more in my journals as it was a very difficult time in my life.
BPM: Tell us about your most recent work. Available on Nook and Kindle?
My most recent book, Passport Wife is very personal and it's very special to me. It's a memoir about how I met my husband and our journey which has been an interesting one. It is available on all major online outlets.
BPM: Give us some insight into your main speakers. What makes each one so special?
Since it's a memoir the main character is me and I think I'm pretty special. No seriously I felt that our story needed to be told because as our relationship developed and eventually ended up in marriage so many people said they couldn't believe my story and I should share it with the world. No spoilers but main themes are a significant age difference, he's much younger and from the Dominican Republic.
BPM: What was your hardest scene to write, the opening or the close?
The close was the hardest part for me because it was a transitional phase in our relationship where I ended the story.
BPM: Are there certain characters you would like to go back to, or is there a theme or idea you'd love to work with?
I do plan to continue our story beyond this initial book. There's so much more I'd like to share with everyone about our journey in hopes that it can help someone else.
BPM: Do you want each book to stand on its own or do you prefer to write series?
I'm a series writer. I grew up reading series and I love them. I especially love series where you get to grow up with the characters and follow them through major life changes.
BPM: How can readers discover more about you and your work?
Readers can visit my website www.authorterrid.com. They can visit and like my fan page on facebook https://www.facebook.com/AuthorTerriD. They can also follow my blog https://authorterrid.blogspot.com
Author Terri D's Library
https://authorterrid.com/author-terri-ds-library
All titles are available for purchase from all major outlets. If you desire an autographed copy please contact Author Terri D. directly to purchase your copy.
Passport Wife takes you beyond the fairy tale behind the scenes straight to my journals. Here is my story about how when I stopped looking for it love found me. It's been quite the journey and all along I've been asking myself how did I end up here? Read more: https://www.books2read.com/u/bppR2X
Me and Mr. Right Now
Abandoned by the only man she's ever loved when she needed him the most. Toni Summerfield makes a decision that will haunt her for the rest of her life. She's lost, alone and hurting. She decides to try a new city and a new job. Is this the fresh start she's been looking for or will pain and sorrow follow her. When she meets Andrew could her search for Mr. Right be over or does she find herself dealing with another Mr. Right Now?
Order now: https://www.amazon.com/Me-Mr-Right-Now-Terri-ebook/dp/B00A9X93J2
Me and Mr. Right Wrong
Toni is faced with an impossible choice. Give Andrew the man who deceived her a second chance or continue to explore how to take a friendship onto the next level with her childhood friend Clarence. Toni's choice takes her on an emotional roller coaster ride. Who did she chose and how will it end? Does Toni finally find what she has been looking for?
Order now: https://www.amazon.com/Me-Mr-Wrong-Terri-D-ebook/dp/B00CGRQJXW/
Yesterday's Lies
A poignant tale of a circle of close knit friends whose lives are more intertwined than they realize; this is until the blurred lines of love, lust and friendship begins to reveal the half-truths and lies that exist. Will the secrets they all hold from the past ruin their friendships and lives forever?
Order now: https://www.amazon.com/Yesterdays-Lies-Terri-D-ebook/dp/B004HZXRX6
Today's Truth
Today's Truth brings the characters of Yesterday's lies back together to honor their departed friend David Jr.. They're each keeping secrets in an attempt to shield each other from the pain that the truth will cause. What they don't realize is that their efforts will all be in vain. One of them holds the key that will open the door and th sins, lies an secrets will come to the light. Today's truth is filled with suspense, drama and twists that you will never see coming.
Order now: https://www.amazon.com/Terri-D/e/B00N7DS6E4
Tomorrow's Aftermath
Now that all of the secrets, lies and half-truths have been revealed, the remaining friends Jada, Benjamin and Toni are all attempting to move on with their lives. There are still some tough decisions to be made and they will soon find that there is one loose end from their past that wasn't tied up. One that none of them saw coming.
Order now: https://www.amazon.com/gp/product/B06XRJRKWJ
For more information about Terri D please visit her website at www.AuthorTerriD.com or visit her Fanpage on Facebook: http://www.facebook.com/AuthorTerriD.
Website: https://www.authorterrid.com
Twitter: https://twitter.com/AuthorTerriD
Facebook page: https://www.facebook.com/AuthorTerriD
---
Pearl Page: Audio Postcard for Bookclubs
$79.00 Per Campaign, pay here.

Thank you for listening to this fantastic book preview! This audio-postcard presentation was created by Ella Curry of EDC Creations Creations Media Group. We offer the best in book publishing publicity! Visit the main EDC Creations website today to explore the many services we offer small business owners, event planners, authors and publishers at: http://www.edc-creations.com/publicity.htm We have several packages that will take your products to the top!

Create a Pearl Page Like This One in Minutes! Got a ebook or a new printed book...let us tell the world it's available! Reserve your own personal audio book preview page today and your Pearl Page will be ready for syndication in 3-5 days! Let us share your message with our database for the next 3 months.The bookcover (with link to bookseller) is showcased on Black Pearls Magazine front page sidebar for 3 months too.


Turn your speakers on and click the links. View samples of our various types Pearl Pages: PP 1, PP 2, PP 3, PP 4 and PP 5

Pearl Pages are emailed to more than 165,000 readers of the EDC Creations newsletter, played on BAN Radio Show 3 times in 3 months and promoted via our mobile bookclub. View here. What a way to share your audio-visual introduction with readers!

Fee: $79.00 for complete webpage and audio. Make all payments at the EDC Creations Payment Center, go here today. We look forward to sharing your information with our network! Ella will email instructions within 24-48 hours.