We are the Original Self-Discovery Website
Do not be fooled by others or cheap, quick training programs...

(Formally Pocket of Pearls.com)
We are continually striving stay the BEST in coach training using our self-discovery methods. Our academy has made some small changes since this recording, but we are still strong at our core!
This was pre- recorded April 6th, 2010 showcasing our
Levels I & II
You can live anywhere on the globe and become a professional coach!
Join us in our Online Classroom!
by Merna Throne
Merna Throne, M.S. , I am an Author, Master Self-Discovery Coach™
Creator and Director of
** Self-Discovery Coach™ Academy
** Self-Discovery Central - All found at MernaThrone.com and many self-discovery opportunities for all!
UPDATE since this recording, I maintain my BS in Psychology through Upper Iowa University and my Masters in Counseling Studies through Capella University. In addition, I am in the doctoral program working on my PhD in Psychology. Even though my personal self-worth journey began in 1986, my career in the personal development industry began in 2004. I have guided thousands of men and women to healthier ground in life and relationships. My undying mission is to help you crack open your true best self and soar in life and/or business…..
In addition, during the class I will be having one of our students joining us who are on the brink of graduation and she will share her experiences later with you.
What is a Self-Discovery Coach?
A Self-Discovery Coach facilitates change in you from the inside out! A Self-Discovery Coach™ job is to assist a client in discovering their true life's potential and desire, while showing them the direction to LIVE it!
** We have unique training methods to teach you human need and psychology on a coaching level, while giving you critical thinking assignments weekly. This starts you thinking like a coach from the start while learning to think on your feet and apply to each unique coaching client. We train you to help people focus on the core of self, where real change starts taking place and it builds momentum from there to their outside world. You are trained to see the invisible roadblocks in your clients and show them the path to crush them for good!
This class will blow you away with its ethics, skills, and more, while tapping into your passion of helping people in life. (Many students talk about their own incredible self-discovery during this course too!)
Even if you don't want to become a Self-Discovery Coach™ this super course can give you the skills to change your life from the inside out!
Our goal is to create a strong Self-Discovery Coach™ from the inside out. Once you graduate you will feel like this is second nature. I created this program to bring forward strong coaching skills inside of you because each of your future clients lives is like a fingerprint and simply teaching you 'scripts' to read from won't be successful for your clients. They can read that in a book. Coaching is meant to be super personal for the person's optimal growth.
I am 150% confident in my coach training and made this dream possible for everyone who desires this career on so many levels. We show you how to build a thriving coaching practice from the start, while giving you the option to join our advertised Find a Coach - Network! after you graduate. My advertising budget behind this will continue to grow, and a great addition to your personal promotion.
So you are here because there is a budding coach inside of you and you joined us to learn much more.
Top 5 reasons… to become a Self-Discovery Coach™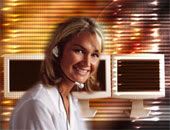 1. Working towards a greater purpose - I would not trade my coaching business for anything as the feeling is indescribable helping other people find more and a healthier path in life
2. Help others over an obstacle you have tackled – As an ongoing THRIVER of a certain area in life, don't you owe it to pay it forward in life to others who are not there yet?
3. Facilitate healing in people – The hardest thing we all have to do it heal from a broken heart and we are not 'born' with these skills. Our friends and family mean well, but they try to rush the process with the best intentions.
4. Help your own inner self and the relationships in your own life by mastering strong skills and more.
5. Bring additional income to your household - There is nothing wrong with making money from helping people through tough times as the bottomline is this is a business. People MUST invest in self for the grandest change in their lives. (However, notice its the last reason. Money should not be the first reason, so if it is you may want to revisit this.)
Do you have what it takes to become a
Self-Discovery Coach™?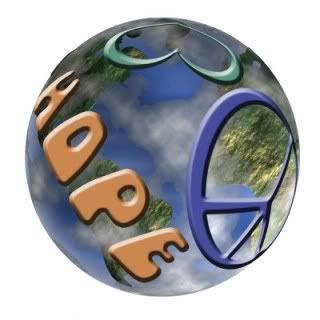 · Do you like helping people with your compassionate heart?
· Are you a person your friends always lean on?
· Do you possess a knowledge base and KNOW you can help others in the same field? (We have the built in niches of The Grief Process, Relationship with Self, and Personal Success)
o IE: Wedding planner coach, Salon Owner Coach, Mechanic Coach, Small Biz owner Coach Diet Coach, Career Coach, Body Image Coach, Dating Coach, Couples Coach, Family Coach, MommyHood Coach, Marketing Coach, Real Estate Coach, Business Coach,…Background in social work, psychology… We teach you human psychology on a coaching level that helps you create this unique niche for yourself. In addition, so much more.
· Common fear – "Who am I to become a coach" … happens to most people and we help you over this obstacle so it doesn't sabotage you.
· A means of supporting yourself, while you are building your brand and business?
· A computer, internet, a minimum of 5-8 hours a week for intense training
· A Minimum of 10 hours a week to build your business after graduation (more if you desire and we will show you how)
· Do you desire to Earn additional income…Notice money should be last on a list… trust me when you are living your dream and passion the money will follow.
· FYI - The Life Coaching industry is the fastest growing industry – being unique in your brand is key!
What you Need to Become a Coach…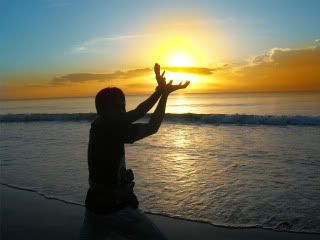 1. Soft hearted – A Psychology professor told me that 80% of his students have been called soft hearted in life… this is a GOOD thing.
2. Are you patient with people?
3. Are you a good listener?
4. Do you have true integrity to help others or is it the money?
5. Are you judgmental? Won't work if you are and this isn't about telling others what to do… nor a power struggle. Do you get annoyed with people venting or sound like they are 'whining'… this is a true test… why would you be a coach then? If it does annoy you occasionally, this is very normal and great to be a coach.
Do not worry if you have 90% of these as we teach you the skills to be even better with them and truly find more patience. I modeled my Coach Training Academy after online college courses for super success training! In addition, I made it very user friendly for everyone, so you can live anywhere on this planet for your own training as long as you have a computer and internet access.
Why did I become a Coach?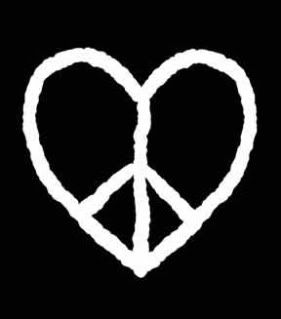 In 2003, I ended a career from an industry I spent over 20 years in and I was forced to work from home for health reasons. I had to find a new career and got a very part time job with an online coaching company. That job grew a bit more and opened a door inside of me to go back to school for my psychology degree…The rest is history….so far….. I am a self confessed psychology geek and my professor's chuckle since they can relate! A fire was set inside of me and created my huge momentum thus far. (However, I am just getting started)
My reasons come from having the rug pulled out from under me many times in life. What I mean is hard things keep happening out of my control…. Many health issues from a young age, death of a loved one, the ending of a two decade career, more health issues….well you get the drift…..I still have harder health issues, but I know how to get through them.
These are the many reasons I wanted to become a unique coach and help others where this type of assistance is rare. The path of support was minimal outside of my family. There are many people who simply just think we have to get over the hard times and that isn't true nor possible. I have always been that 'why' person and wanting to know the best ways to do anything.. Including living a healthy lifestyle.
Another reason was my inner voice sucked and this journey began in 1986! I worked on this path myself for many years on my alcoholic recovery program and it led me to the writing of my first workbook. I knew from my hard times the voices in my head that I lived with 24/7 and I wanted to be simply more peaceful.. so I set out to learn the healthy way.. That is my story in a nutshell and some of you know more details and can find them in Pocket of Pearls WorkBook.
The life coaching industry is the fastest growing right now, but you need to stand out in the crowd. The term Life Coach no longer tells your clients much about you, only the industry you work within. By becoming a certified Self-Discovery Coach™, it immediately tells your clients you are interested in them personally and they will learn how to bring their true best self and the chosen path forward in life.
We look forward to having you join us while becoming a part of the solution for your clients in life and love! There is a great need in our world to coach people to a thriving life!
What in the World?!!
We have coach trainees from
· Across the US

· Canada

· United Kingdom

Saudi Arabia
For the seminar, we have hundreds of people signed up around the globe from
· Australia
· Canada
· Mexico
· Uruguay
· Poland
· Brazil
· United Kingdom
· & More…
· Of course, across the USA
The Prestige Diamond Package
(Over and gone from our system)
The Ultimate Professionals Coaches Kit
When you grauate your hourly rate will be $50-$75! We show you how to start and build a business from home......
We teach you human psychology on a coaching level to leverage into many creative outlets of personal growth.
** We go GREEN....To save you time, the environment, and money this is a full digital package of audios and eBook files.
Almost the BEST YET...
Choose your own start date! A class that fits your life with live interaction too~
Register now and pay your tuition... Start when your life allows you too!
As always, we welcome your questions by emailing us below. Please write us back with any and all burning questions to help you become part of this worldwide movement of Certified Self-Discovery Coaches™!

We are starting a movement here. Care to join us?
** You have one year to complete this 14 week course!

E-mail Support: inquire@mernathrone.com
© 2010 Visions - Chapter III, LLC
This page requires Adobe Flash player.
Click here
to get the FREE Flash player now.